There are several reasons that you may need to port your fax number to a new fax service. With the phone companies discontinuing analog and digital services, everyone with a fax machine will be porting a fax number sooner or later. Porting your number is really easy and inexpensive with Ingenium. Getting setup with our fax to email or email to fax service is fast and easy for any size company. In fact, we support all types of fax input such as Fax from Amazon, Fax from Office 365, Fax from Teams and Fax from API, just to name a few. But let's keep it simple and fax from your email address.
Here are the steps to port your fax number:
Step 1) Talk with Ingenium about which of our fax services is best for you. Once you choose a fax service plan, you can start the number porting process.
Step 2) Complete our etherFAX Letter Of Authorization form, located here.
Step 3) Fax or email the form to us, along with the last phone invoice from your current provider.
Step 4) Ingenium will contact you to discuss what email address you would like to have your faxes delivered to and to see if you need fax accounts or new fax numbers for your other business users. We will also help you with testing your new fax service.
Step 5) Ingenium will provide you with a porting date and will contact you on that date after your fax number has ported.
That's it, you will now be able to send and receive fax documents from your email or our web client pictured below.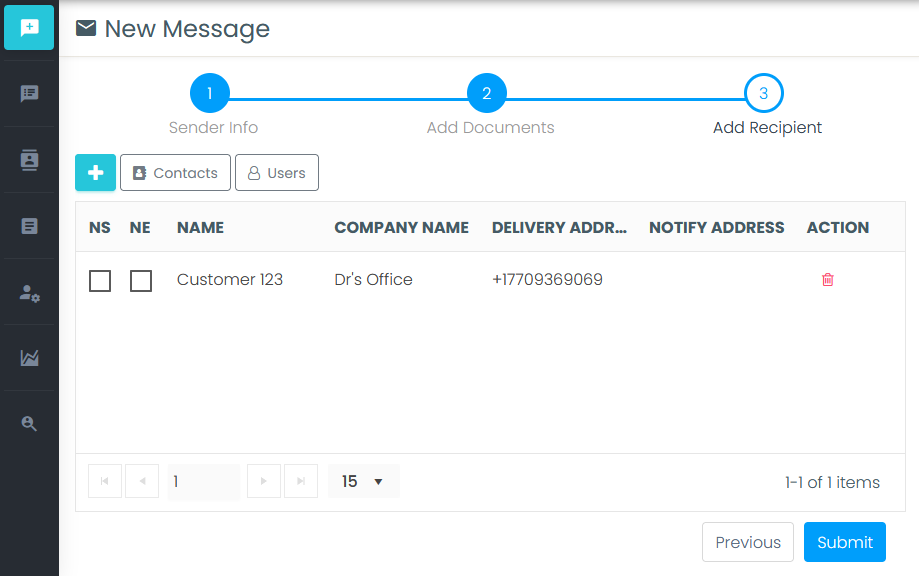 If you are sending a few faxes a day or thousands a week, email faxing is perfect for you. Faxing from email is simple, easy to use and secure using TLS encryption. If you would like to talk about porting your fax number or using our email to fax service, please call or contact us today.